A pioneer from OEKO-TEX certifications——OEKO-TEX Standard100
Source: TRANWIN
2019-06-15 15:59 by admin

Read: 546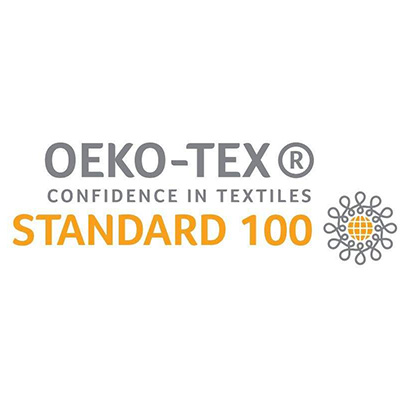 OEKO-TEX Standard 100, a globally unified independent testing and certification system, abbreviated: OEKO-TEX 100. It is one of the OEKO-TEX certifications.
It has a wide range of applications. Raw materials and dyed, finished yarns, woven and knitted fabrics can be certified by OEKO-TEX 100, while buttons, zippers, sewing threads and labels in accessories are also certifiable. There are also various types of ready-made products (various types of clothing, home and home) textiles, bedding, terry products and the like. Therefore, OEKO-TEX 100 certification is certifiable as long as it is a processing grade of raw materials, semi-finished and finished textile products, and the auxiliary materials used.
Since the launch of the OEKO-TEX certification, the core focus of the OEKO-TEX Standard 100 is to develop test standards, limits and test methods based on science. The OEKO-TEX 100 standard takes into account some important elements based on its comprehensive and rigorous list of measures and hundreds of controlled individual substances:
1. First, according to important legal regulations, such as banned azo dyes, formaldehyde, pentachlorophenol, cadmium, nickel, etc.
2. Many harmful chemicals, even if they are not yet regulated by law.
3. The US Consumer Product Safety Improvement Act (CPSIA) requires lead.
4. The requirements of Annexes XVII and XIV of the European Chemical Regulations REACh and the ECHA SVHC Candidate List are evaluated by the OEKO-TEX® Association's expert group and relate to fabrics, textiles, clothing or accessories. By reviewing the STEARD 100 by OEKO-TEX® requirements, consider discussions and developments that are considered relevant as quickly and efficiently as possible.
5. Requirements for many environmentally relevant substance categories.
OEKO-TEX certification with its decades of experience, STANDARD 100 by OEKO-TEX is truly consumer-friendly and contributes to efficient and effective product safety. In many cases, test standards and limits go well beyond applicable national and international standards. Extensive product inspections and regular company site visits also ensure the industry's global sustainability awareness of responsible use of chemicals. With this concept, OEKO-TEX 100 has made OEKO-TEX a pioneering role for many years.
SHANGHAI TRANWIN MANAGEMENT CONSULTING CO.,LTD.
CONTACT: Mr. David Lee
E-MAIL: chaowang@tranwin.net(prefered)
MOBILE:18601633226
TEL: 0086-21-51029391 
WECHAT: LISHUNDAO
ADD: No. 655 Yinxiang Road, Nanxiang Town, Jiading District, Shanghai
The Leading Factory Audit Consulting Company from China to Asia