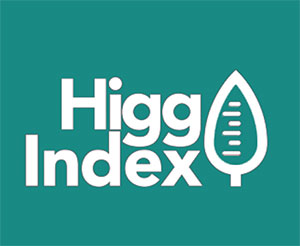 Higg Index is an indicator of the apparel, footwear and textile industry's underlying tools that enable companies to evaluate raw material types, products, manufacturing plants and processes within the context of environmental and product design choices.
The Higg Index is the standard tool for more than 8,000 manufacturers and 150 brands worldwide to use sustainability reports. It eliminates the need for repeated self-assessment and helps identify opportunities to improve performance.
The Higg Index is an online self-assessment tool developed by the US Sustainable Clothing Alliance (SAC). The SAC is made up of well-known clothing brand companies, the US Environmental Protection Agency and other NGOs.
The Higg Index is also an innovative self-assessment tool that helps organizations regulate how they measure and evaluate the environmental performance of apparel products at all levels of the brand, product and factory throughout the supply chain. For example, the size of clothing, footwear, textile industry. Retail and institutional self-assessed environmental and social labor performance and identified opportunities for improvement. It allows you to quickly learn the hot spots and opportunities for improvement that identify environmental sustainability; a starting point for stakeholder participation, education, and collaboration to improve before more rigorous assessments are implemented.
The Higg Index measures environmental sustainability through production practices and qualitative issues and promotes the implementation of improvement measures. It is largely based on the eco-friendly index and Nike's clothing environment design tool, however, it has been significantly improved through a period of pilot testing.
SHANGHAI TRANWIN MANAGEMENT CONSULTING CO.,LTD.
CONTACT: Mr. David Lee
E-MAIL: chaowang@tranwin.net(prefered)
MOBILE:18601633226
TEL: 0086-21-51029391 
WECHAT: LISHUNDAO
ADD: No. 655 Yinxiang Road, Nanxiang Town, Jiading District, Shanghai
The Leading Factory Audit Consulting Company from China to Asia