What are the benefits of pass STeP by OEKO-TEX certification?
Source: TRANWIN
2019-06-10 11:43 by admin

Read: 797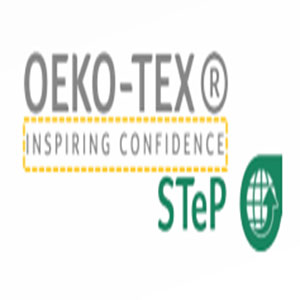 The full name of the STeP certification is STEP by OEKO-TEX certification, OEKO-TEX's sustainable textile production, a certification system for brands, retail companies and textile manufacturers who want to communicate to the public in a transparent, reliable and clear way, demonstating its achievements in sustainable manufacturing processes.
Production facilities at all stages of processing can be certified, from fiber production, spinning mills, weaving mills, knitting mills to finishing equipment and ready-made textile manufacturers.
Through modular analysis of all relevant company areas, such as chemical management, environmental performance, environmental management, occupational health and safety, social responsibility and quality management, STeP certification provides a comprehensive and reliable analysis of the degree of sustainable management provided by production. facility.
The goal of STeP certification is to permanently implement environmentally friendly production processes, optimal health and safety, and socially acceptable working conditions. The dynamic development of STeP standards and benchmarks enables certification companies to continuously improve their environmental performance and social responsibility and efficiency. This in turn allows them to get the best competitive position in the market.
Advantages of STeP certification:
Advantages of brands and retailers
STeP allows globally operating brands and retail companies to find the right suppliers to meet their environmental and social responsibility requirements on a global scale. This allows them to clearly and completely document their shared sustainability commitment to end consumers along with the supply chain.
Advantages of production facilities
Textile and apparel manufacturers can increase the efficiency of their production processes based on STeP certification. Our systems help them determine the company's position in sustainability and show areas for improvement. Independent certification of sustainable production conditions also provides an image boost that enables companies to open up new market and supplier relationships.
SHANGHAI TRANWIN MANAGEMENT CONSULTING CO.,LTD.
CONTACT: Mr. David Lee
E-MAIL: chaowang@tranwin.net(prefered)
MOBILE:18601633226
TEL: 0086-21-51029391 
WECHAT: LISHUNDAO
ADD: No. 655 Yinxiang Road, Nanxiang Town, Jiading District, Shanghai
The Leading Factory Audit Consulting Company from China to Asia