The value of MADE IN GREEN certification by OEKO-TEX
Source: TRANWIN
2019-07-06 11:02 by admin

Read: 805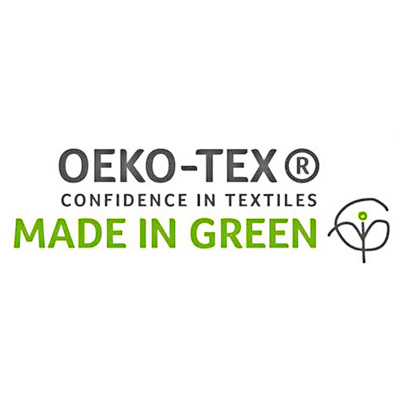 The value of MADE IN GREEN certification by OEKO-TEX can be considered in two ways: consumers, and industrial and retail, which add value to consumers and industry and retail.
Firstly, innovative leaders who want to promote new features and capabilities can use the tag directly on their products to document and highlight their close partnerships with suppliers.
Reliable supplier relationships are often a key factor in the successful implementation of sustainability, such as product quality, regular education and employee training, and improved working conditions. The MADE IN GREEN label allows consumers to see all of this.
Companies wishing to make the entire supply chain transparent can use the MADE IN GREEN label as a sign of trust, indicating that their suppliers in countries such as China, India and Bangladesh also adhere to agreed quality standards and professional ethics.
The MADE IN GREEN label provides information on the current sustainability of its entire supply chain. Companies can also use this name to demonstrate continuous improvement as they are committed to greater sustainability at their respective production sites.
Control test
As with all OEKO-TEX-compliant STANDARD 100 certified textiles, there are also controlled tests on the MADE IN GREEN label and random inspections during the assault company visit.
For example, an unannounced company audit is to verify that existing STeP certifications meet environmental and social standards.
The second is what value to add to consumers. MADE IN GREEN on the OEKO-TEX label shows consumers the testing and sustainable production of hazardous substances in textiles, in accordance with OEKO-TEX guidelines.
Each product certified with the MADE IN GREEN label also has a unique product ID or QR code that provides consumers with full traceability and transparency. The labeling system allows them to obtain information about the production facilities on the textile chain for the production of textiles, the stage of production of the fabric and the country in which the product is produced.
Company review
The audit of participating production facilities is an important part of every certification process for STANDARD 100 by OEKO-TEX and STeP certification.
All STeP-certified production facilities are audited prior to OEKO-TEX certification. After that, all STeP facilities are subject to periodic compliance audits and additional surprise audits of the company. Since the production facility can only reach Level 1 of the Level 3 scoring system, two surprise audits will be conducted within three years. At the level 2 company, a surprise audit will be conducted.
Legality
The MADE IN GREEN label for the OEKO-TEX label is for one year and must be reissued.
To sum up: the value of MADE IN GREEN certification by OEKO-TEX is immeasurable.
SHANGHAI TRANWIN MANAGEMENT CONSULTING CO.,LTD.
CONTACT: Mr. David Lee
E-MAIL: chaowang@tranwin.net(prefered)
MOBILE:18601633226
TEL: 0086-21-51029391 
WECHAT: LISHUNDAO
ADD: No. 655 Yinxiang Road, Nanxiang Town, Jiading District, Shanghai
The Leading Factory Audit Consulting Company from China to Asia