TRANWIN assisted Fujian Jinjiang well-known shoe enterprises to successfully pass the GRS certificat
Source: TRANWIN
2019-07-02 14:41 by admin

Read: 907
As people pay more and more attention to the environment, green, recycling and recycling are hot topics. In recent years, under the leadership and promotion of international greenpeace and well-known brands, supply chain enterprises have been required to pass GRS and green manufacturing certification, and green ecological certifications such as GRS have been raging in the land of China.
In the past three years, many textile and printing and dyeing enterprises in China have actively applied for the certification of eco-certification and have obtained certificates and recognitions, which have enhanced their brand and reputation, and have received a large number of orders such as GRS. GSR certification is in the forefront of the textile industry. Now it is extending to the footwear industry, glasses and other industries. The relevant industry leaders are already active.
TRANWIN is committed to helping the green environmental protection cause and empowering sustainable development. It continues to expand its services to new industries, ensuring that more companies successfully pass certification and obtain more customer orders.
Recently, TRANWIN assisted Fujian Jinjiang well-known shoe enterprises to successfully pass the GRS certification. Welcome knowledgeable entrepreneurs to join hands with TRANWIN and make progress together! The certificate as follows: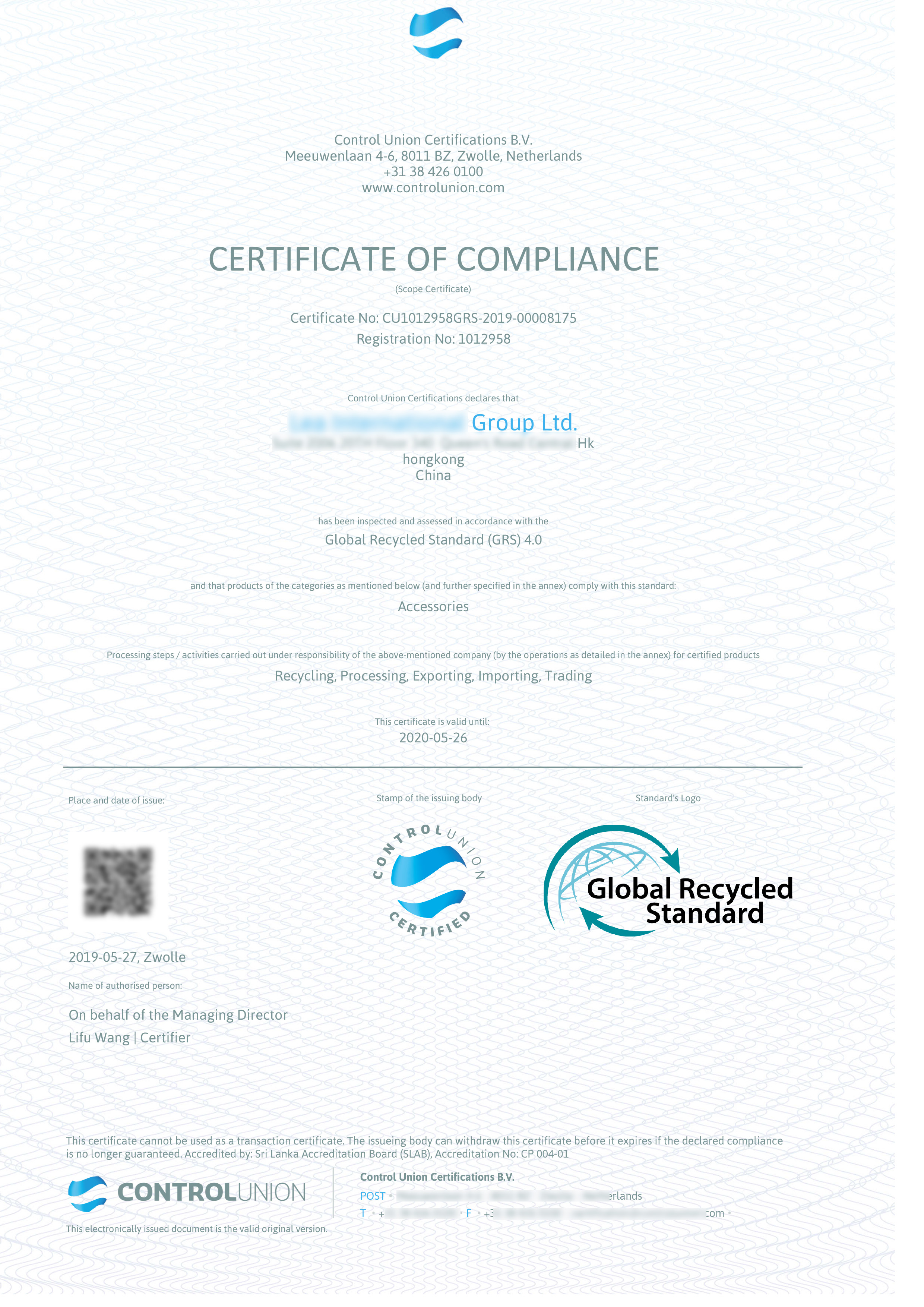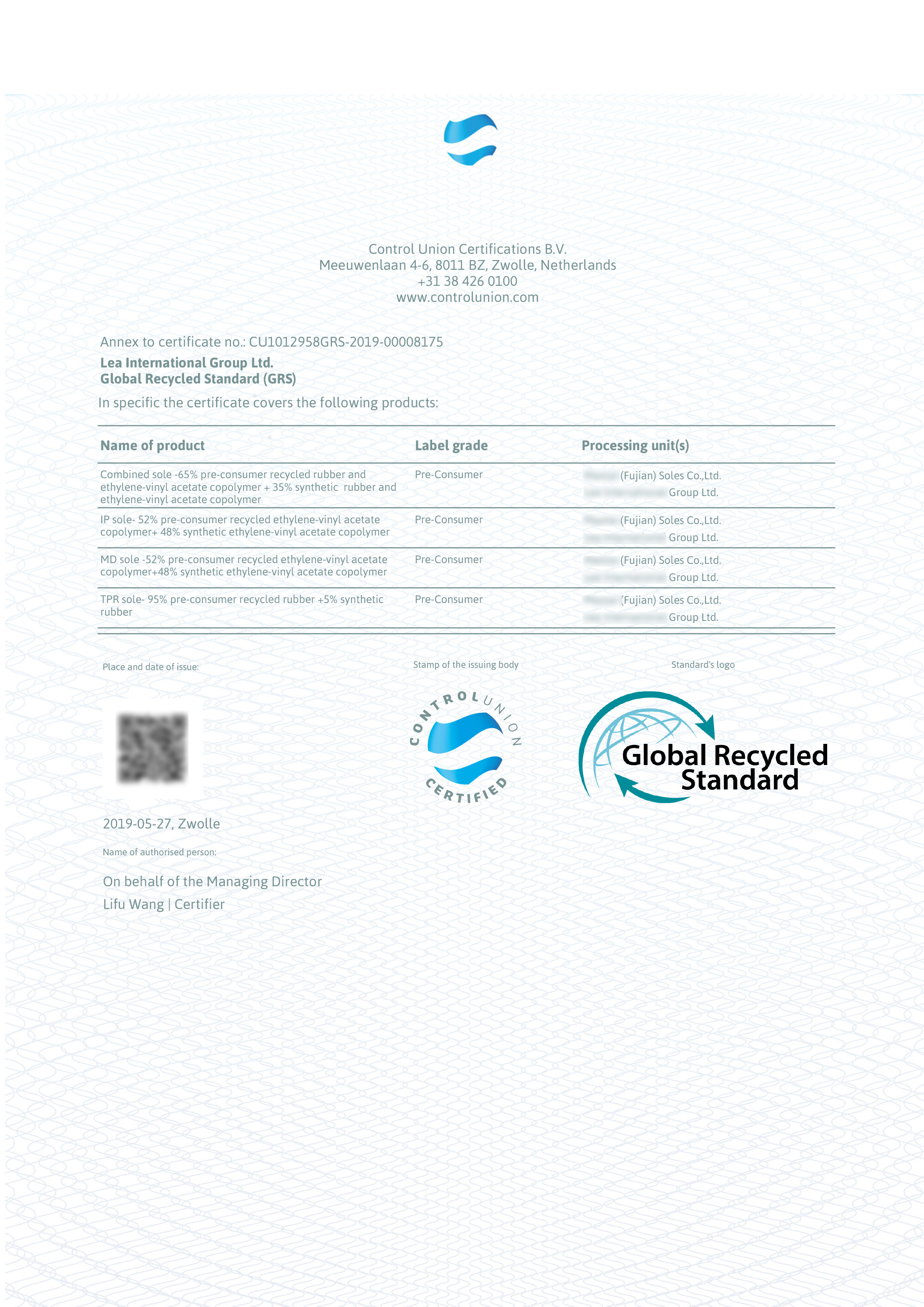 SHANGHAI TRANWIN MANAGEMENT CONSULTING CO.,LTD.
CONTACT: Mr. David Lee
E-MAIL: chaowang@tranwin.net(prefered)
MOBILE:18601633226
TEL: 0086-21-51029391 
WECHAT: LISHUNDAO
ADD: No. 655 Yinxiang Road, Nanxiang Town, Jiading District, Shanghai
The Leading Factory Audit Consulting Company from China to Asia