What is the Responsible Down Standard (RDS)?
Source: TRANWIN
2019-07-18 17:33 by admin

Read: 598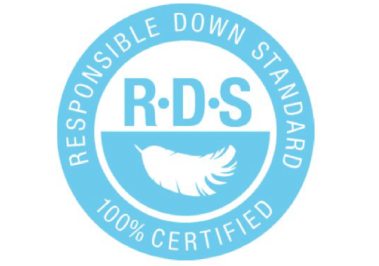 The RDS Responsible Down Standard was led by TEXTILE EXCHANGE, a certification program developed by VF Group's The North Face in collaboration with the Textile Exchange (A global non-profit organization that has been committed to the sustainable development of apparel and textiles)  and the third-party certification body, the Dutch Control Alliance. The project was officially launched in January 2014 and the first certificate was issued in June of the same year.
The Textiles Exchange announced that their RDS is currently receiving widespread attention in the outdoor and casual fashion industries, besides the earlier advocator THE NORTH FACE, many brands have pledged to implement this standard, and a number of fashion brands and bedding brands have also actively joined.
The scope of the RDS Responsible Down Standard should include the entire waterfowl down supply chain from Hatchery to the assembler to produce the final product of the Lefith, without geographical restrictions. 
And this standard applies to mixed and 100% certified products.
During the development of the RDS certification program, the issuing party and the leading suppliers Allied Feather & Down and Downlite analyzed and verified that every link in the down supply chain is standard.
The feathers of poultry, ducks and other poultry in the food industry are among the best quality and best performance down apparel materials. However, it has received the attention of animal protection groups due to issues such as plucking and forced feeding. The Human Down Standard is designed to evaluate and track the source of any down-based product, creating a chain of custody from goslings to end products.
Brands and retailers who have recently adopted the standard of humane down and have recently joined the ranks are EddieBauer, H&M, HellyHansen, Mammut, Marmot and OutdoorResearch.
In addition, the revised version of Human Down Standards 2.0 (RDS2.0) was released and sought public feedback. The revised standard includes: providing the Parent farm model for companies that want to go beyond all direct sources of their own, eliminate the downslope of any verified and non-verified waterfowl production on the farm, enhance animal welfare standards and audit requirements, and improve RDS labeling standards (only for products that use the 100% human down standard, the verification label is issued).
The purpose of RDS certification is to provide a starting point for the humanitarian protection of animals and to protect animals from abuse. The purpose of RDS certification is to provide humanitarian treatment of poultry in the downstream supply chain by providing the industry's best tools and best practices to ensure that feathers come from non-essential animals. And establish a traceable system to verify that the source of the down material meets the RDS standard requirements.
SHANGHAI TRANWIN MANAGEMENT CONSULTING CO.,LTD.
CONTACT: Mr. David Lee
E-MAIL: chaowang@tranwin.net(prefered)
MOBILE:18601633226
TEL: 0086-21-51029391 
WECHAT: LISHUNDAO
ADD: No. 655 Yinxiang Road, Nanxiang Town, Jiading District, Shanghai
The Leading Factory Audit Consulting Company from China to Asia